One summer when I was twenty my brother brought in a little fledgling bird that had been hopping around the garden and I drew some pictures of it. That summer had been the first time, while doing some sketches of my family, that I had really been able to capture what I saw onto paper accurately. My mother, who is also a professional artist, saw my artwork taking shape and offered to help me develop my art seriously. "I can teach you" she said and we took off on a journey of painting. At the end the year I was able to publicly exhibit my work, a mixture of pencil sketches and pencil and acrylic wash, alongside my mother's amazing bronze sculpture work.
The next year when my birthday came around my parents took me to an art shop and bought me a beautiful set of Schmincke Watercolours in a little wooden box. I have since broken the palette several times, but I still continue to use this same set 20 years later. I had gotten into watercolour never to turn back. My first watercolour paintings were often mostly pencil with watercolour washes over the top but as I learned more about what I was doing I was able to do less pencil underneath until now I only use it for outlining what I want to paint and then I erase it away when it is painted over with watercolour. I have pretty much always used the same watercolour paper one called Saunders Waterford by St Cuthberts Mill . "It's attractive surface is created using natural woollen felts that give it a distinctive random texture." This is the paper you will find on all my original paintings from the last twenty years.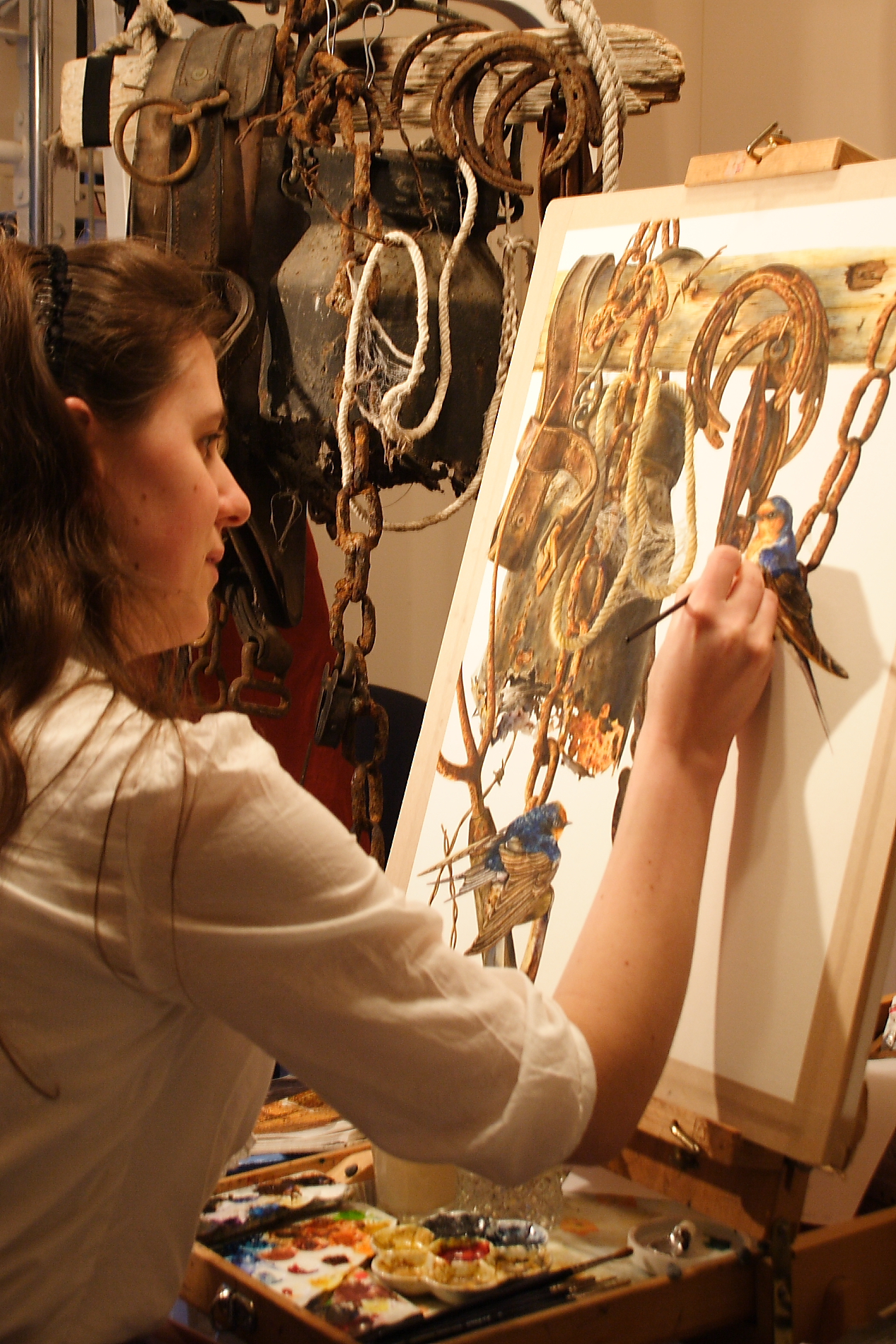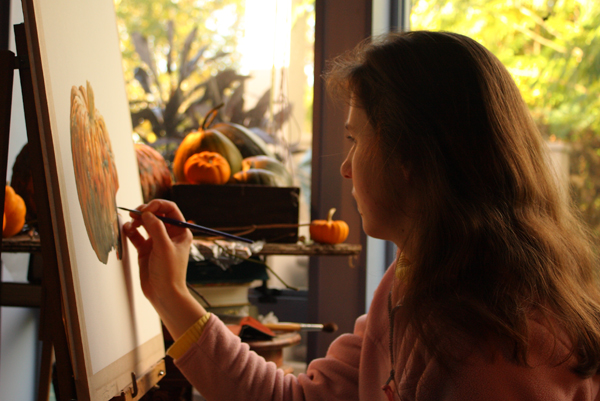 Many years ago I decided that I wanted to put a special symbol on my artwork being inspired by the composer J. S. Bach, who put Soli Deo gloria on his music, a latin term meaning 'Glory to God alone'. I eventually developed my own little symbol which reads 'Glory to God'.  It is just my way of showing gratefulness to God who gave me life, salvation and the gift to paint. I love to hide it in odd little places on my work for example it may be painted on the label of a baking powder tin, hidden in the grasses of a bird's nest or as a postmark on a letter.